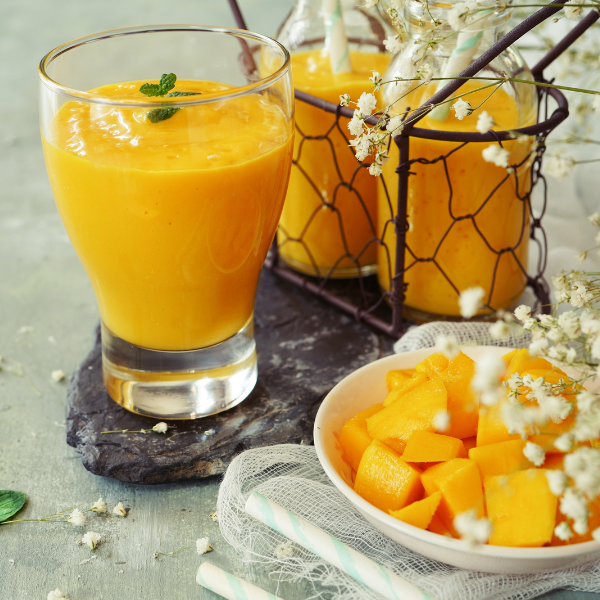 When mangos are at their ripest, a sweet and cooling mango shake is ideal. Here, I provide two equally simple and delectable recipes for producing thick, creamy mango milkshakes, one made with dairy and the other with coconut milk for vegans. Both recipes include step-by-step directions, images, and videos.
Considering how common they are, mangoes are frequently called the "king of fruits." You'll understand why they're so popular once you try these mango milkshake recipes!
INGREDIENT FOR MANGO MILKSHAKE
Mango – 2 large fresh mangos
Milk – 1 cup of milk,
Sweetener – Newtritionplus Mango maza sugar free syrup
1-2 Ice cubes, 
INSTRUCTIONS
Mangoes should be washed, peeled, and cut into small pieces.
Add milk, ice cubes, and Newtritionplus mango syrup to the drink. 
Mix till creamy and smooth. Pour the prepared shake into glasses and serve.