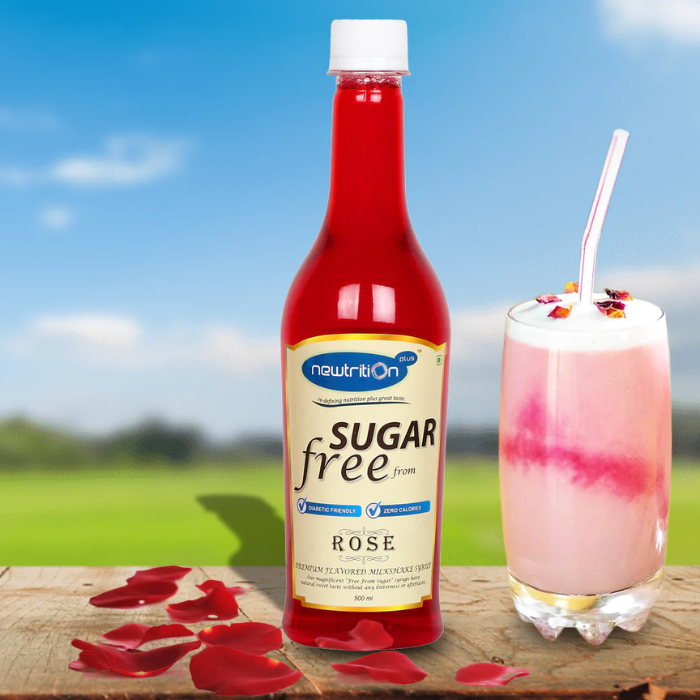 Sugar Free Rose Syrup: A Keto Diet Friendly Syrup for Your Recipes
Are you looking for a sugar free and keto diet friendly syrup for your recipes? If so, then look no further than Rose Syrup! Sugar Free Rose Syrup is the perfect syrup For people following a ketogenic diet, as both sugar free and low in carbohydrates. This syrup can be used to sweeten everything from desserts to drinks, making it a great addition to any recipe. Not only is it sugar free, but it is also packed with natural flavours and aromas that will give your recipes a unique and delicious taste.
What is rose syrup?
Rose syrup is a sugar free syrup made with a natural rose extract that has a sweet and floral taste. It is a great ingredient to add to your favourite recipes as a keto diet friendly alternative to sugar. Rose syrup can be used in a variety of ways, including as an ingredient in baking, ice cream, beverages, or smoothies. Additionally, it is able to create delectable rose syrup recipes such as pancakes, muffins, cakes, cookies, and other treats. It's easy to make your own rose syrup at home, and it only takes a few simple ingredients. There are countless options available for creating delicious and creative rose syrup recipes.
Nutritional Information
When it comes to keeping a healthy lifestyle, nutrition is key. That's why Newtritionplus has developed a sugar free rose syrup that is both keto diet friendly and delicious! The Newtritionplus rose syrup has zero calories and zero grams of sugar, making it the perfect addition to any health-conscious diet. On top of that, syrup is a great source of antioxidants, vitamins, and minerals. It's a great way to add natural sweetness to your food without compromising your nutritional goals. With the Newtritionplus rose syrup, you can be sure you're getting all the nutritional benefits without any of the added sugar.
How to use rose syrup?
Rose syrup is a delicious, sweet alternative to traditional sugary syrups, making it the perfect choice for those on a keto diet. It can be used in many different recipes, such as smoothies, baking, or milkshake syrup. Additionally, it can be used to sweeten drinks. And oatmeal. You can even use it in savoury dishes like glazed salmon or roasted vegetables. The possibilities are endless! Rose syrup is an easy way to add sweetness without all of the extra sugar and calories. Plus, it has a delicate floral flavour that adds a unique touch to any dish. Whether you're looking for a healthy replacement for sugar or simply want to try something new, the rose syrup is a great option.
Recipes
If you're looking for ways to incorporate rose syrup into your favourite dishes, you'll be pleased to know there are lots of delicious recipes out there. Here are some of our favourite rose syrup recipes that are sure to please everyone in your family:
Keto Rose Syrup Pancakes – Start your morning off right with these light and fluffy pancakes made with rose syrup instead of traditional sugar.
Rose Syrup Poached Pears – This easy and healthy dessert is perfect for any special occasion. The tart pears are poached in rose syrup and served with a dollop of whipped cream or ice cream.
Rose Syrup Salad Dressing – For a quick and easy salad dressing, try combining equal parts olive oil and rose syrup. You can also add a little bit of balsamic vinegar for extra flavour.
Roasted Vegetables with Rose Syrup Glaze – Toss your favourite vegetables in olive oil and rose syrup before roasting them in the oven for a delicious side dish that's sure to become a family favourite.
Rose Syrup Ice Cream – For a sweet and creamy treat, try this easy recipe for homemade rose syrup ice cream. It's the perfect way to cool down on hot summer days!
With so many delicious recipes featuring rose syrup, you're sure to find something you love! You can find whatever you want here for breakfast, lunch, dinner, or dessert Ideas; these rose syrup recipes will give you plenty of options to choose from.